Featuring: The 5th SIU Global Nurses' Educational Symposium

Pre-39th SIU Semi-Live GURS Workshop

In conjunction with the 9th Eurasian Uro-Oncology Congress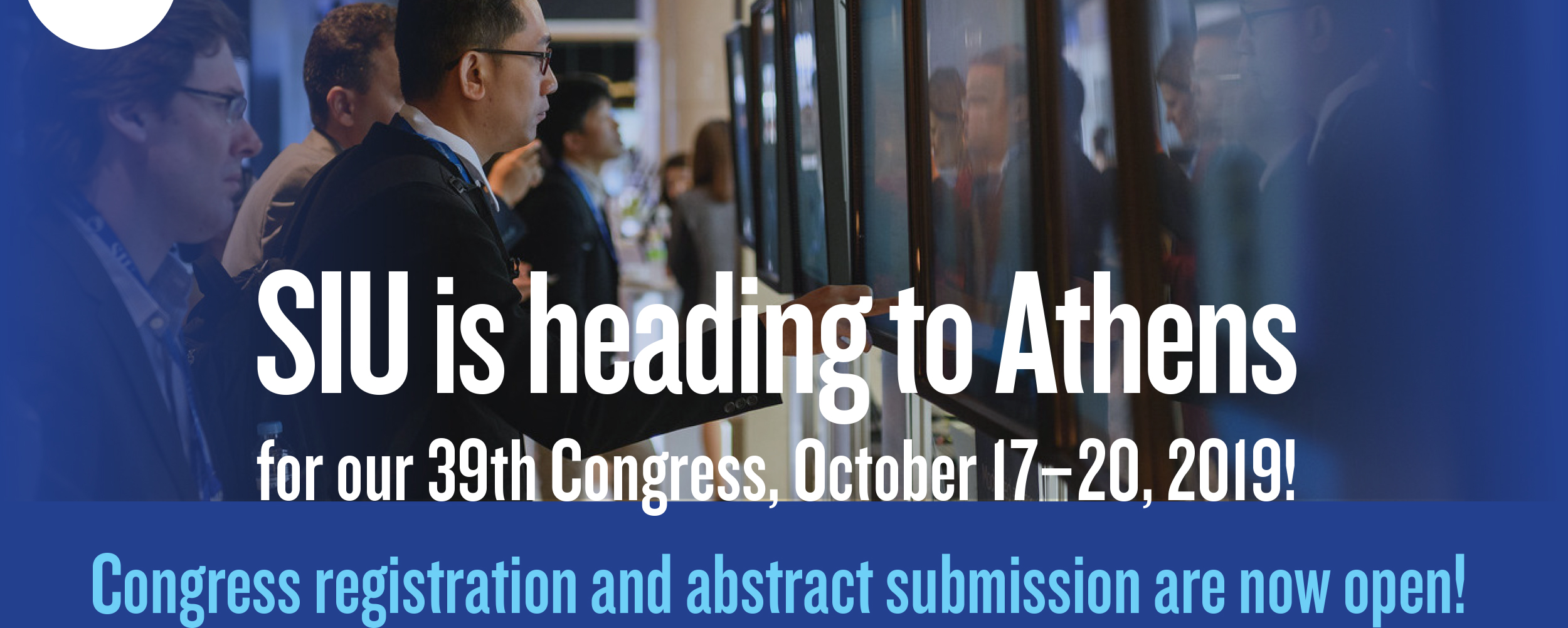 SIU 2019 is global urology, face-to-face. Meet and network with experts
and colleagues while advancing your professional knowledge and expertise
with cutting-edge and dynamic sessions that cover a range of urological topics.
Register today and benefit from reduced, early-bird rates.


Present your cutting-edge research as you discuss, debate, and network
with colleagues who share your interest in global urology. We are accepting
abstracts for all fields of urology, including submissions for the 5th SIU Global
Nurses' Educational Symposium.



Please ensure you have read and understood the Submission Guidelines,
available here, prior to submission.
Submission deadline: April 1, 2019.

SIU Central Office assa Blvd, Suite 1012

Montreal, Quebec, Canada H3B 3A7

Tel.: +1 514 875-5665 :p>

Copyright ionale d'Urologie, All rights reserved.

This email was sent to kua-international@urology.or.kr